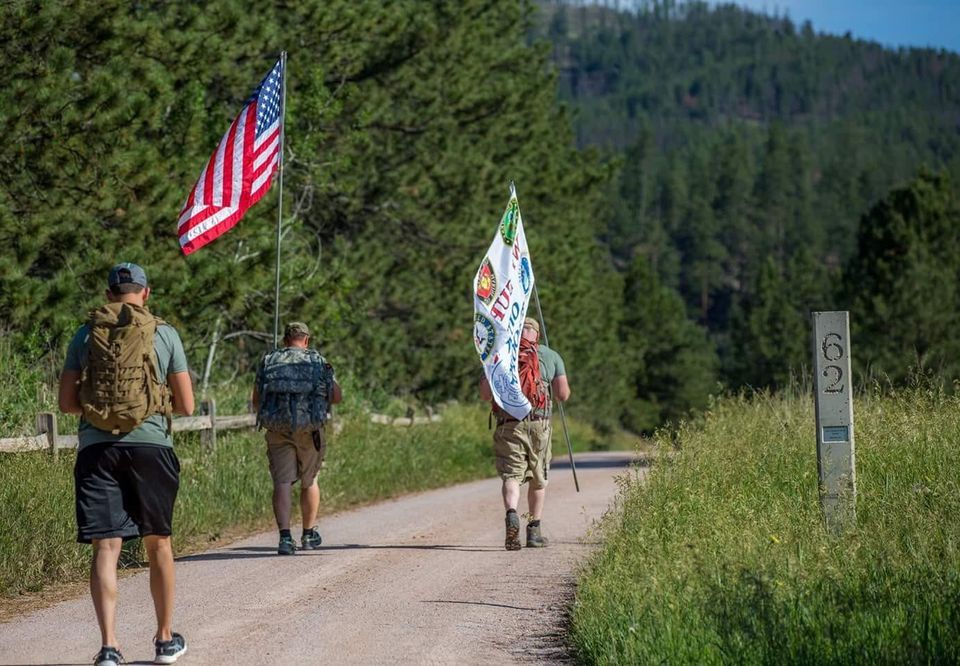 Date

Sat Aug 20 2022 at 07:00 am to 03:00 pm

Location

Tracy Park Hill City, Sd, S. Newton Ave.,Hill City,SD,United States, Caputa, United States

Organizer

Chris Cooper
This is the 7th Annual Mission22 22k Heroes Hike in the Hills. it starts and ends at Tracy park in Hill City, just past the 1880s train.
HIKE DETAILS:
You can preregister for the hike by contacting Chris Cooper at
[email protected]
or 605-858-8482 or going to this link....
https://mission22.networkforgood.com/events/44815-7th-annual-heroes-hike-in-the-hills-for-mission22
The cost is $40 (pre register by July 31st to guarantee a shirt)
You can pre-register all the way up to the day of the hike or register on the day of the hike starting at 7am and the prehike events will start at 8am. this will include reading names of Veterans we have lost, a short speach by Regional leader Chris Cooper, a group photo and a few other quick things still in the works.
The hike will go in front of the 1880s train led by the Pennington County Sherrifs Office Mission22 themed vehicle until we cross over onto the Mickelson trail, which the sheriff will stop traffic. it goes 6.82 miles (there will be ballons marking the turn around) then turn around and head back to Tracy Park.
Along the hike we will have vendors approximately every mile with drinks,food and info about their business. There will also be port a potties along the route.
We will also have info and merch along with food at the registration.
if you have any questions feel free to contact Chris Cooper at
[email protected]
or 605-858-8482
We look forward to seeing you at these events!
---