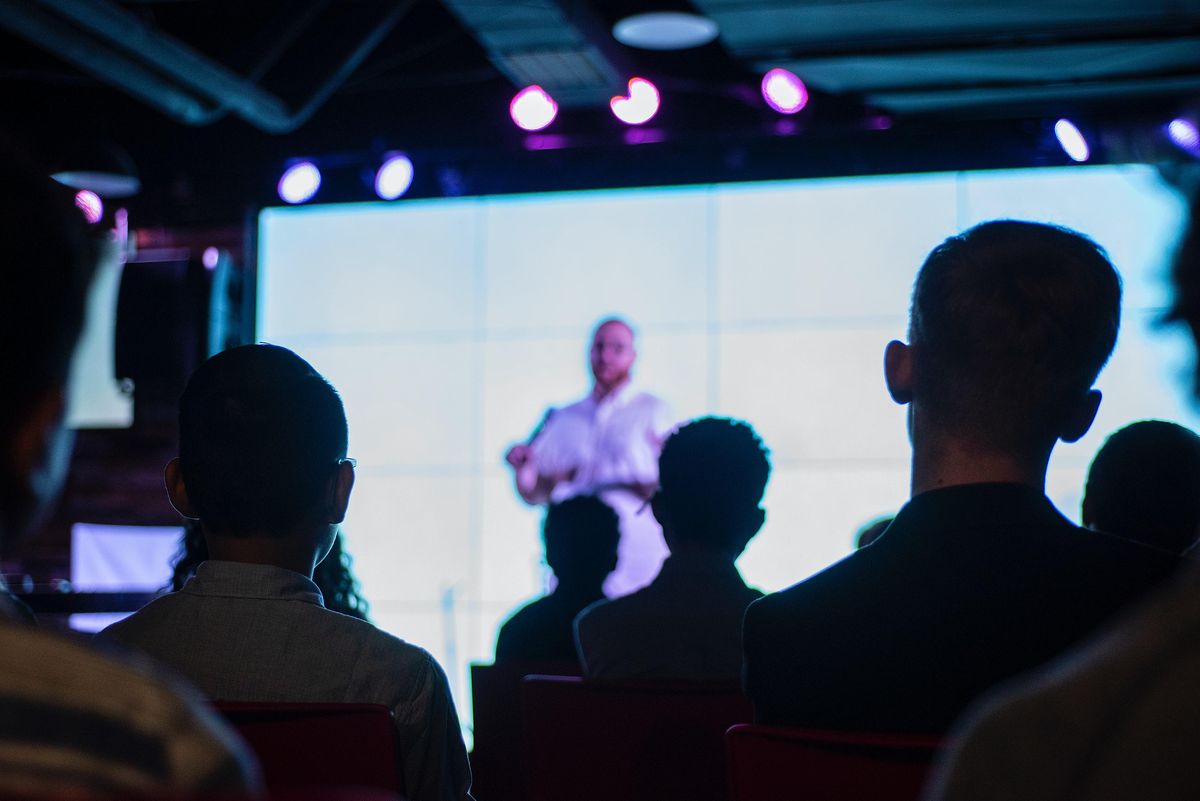 Date

Wed Oct 05 2022 at 06:00 pm to 09:00 pm

Location

791 Park of Commerce Blvd, 791 Park of Commerce Boulevard, Boca Raton, United States

Organizer

Startuppop
Come and demo your tech to the tech community! This includes software, hardware, startup tech, NFTs, W3, crypto & blockchain tech.
About this EventDemo Day at The Eglavator with Networking!
There will be a technology demo day with networking held on September 28th, 6 pm, at Eglavator Incubator space at
Eglavator, 791 Park of Commerce Blvd., #300, Boca Raton, FL.
Who is it for? Tech Startups, Investors, Interested Parties, Members of the Tech Community.
Cost: Free
This is not a pitch event! However, if you have a new technology to show off, that is what you will be able to do! There may be some investors, but tonight is more about demo'ing tech and networking!
What kinds of tech will be represented?
Software, Hardware, Saas, Paas, NFTs, Blockchain, Crypto, and maybe a few other not-so-technical things.
Who is invited?
Technology community members, investors, financially interested partners, tech startup partners, members of South Florida Tech Hub, and anybody interested in learning about new technology.
Will there be investors there?
There is no guarantee there will be investors. However, we can guarantee there will be at least 2 investors because they are helping run the event. How many, who knows!
What's Included?
This event will be a free event with networking and light hors d'oeuvres (or pizza).
For more information please contact the Eglavator on this page: https://eglavator.com/join-eglavator-tech-incubator/
What if I want to Demo?
If you are interested in demo'ing you can either contact us at [email protected], or you can just show up!
Friends & Sponsors include:
South Florida Tech Hub, Tahl Millburn's Life Automation Website, StartupPOP, SEO Turbo Booster, Poseidon's Botanicals, BRiX Fractional Real Estate, Page1Auto Directory, Eglavator Incubator & Coworking, Pre-Dating Speed Dating, Lock & Key Singles Events, Guiltless To Go, Victor Gudema GoFundMe Page, Page1Biz, Page1Fitness, Just Ask Dan, Just Call Jonah, StrategicTek, TekCraig, Work To Wander, StrategicPoints.com, TakeItNational
https://cdn-az.allevents.in/events3/banners/63f870a0-3ef1-11ed-8dc7-537f72414226-rimg-w720-h506-gmir.jpg
What else is happening at the Eglavator?
Well for one, it is a tech incubator and a co-working space. Please stop by for more information!
---