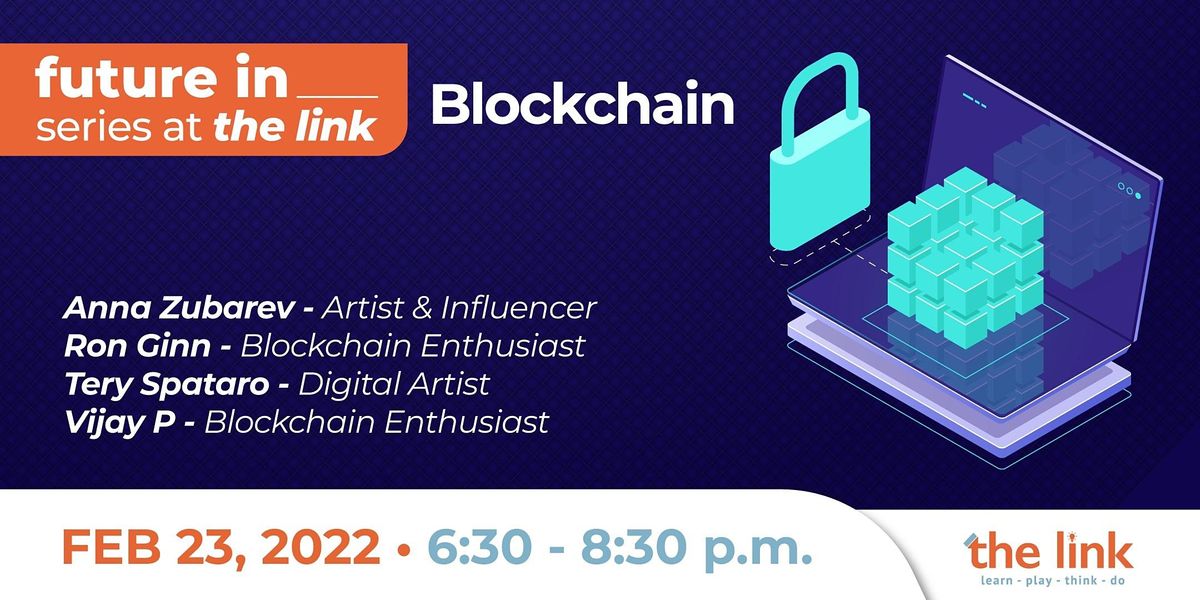 Date

Wed Feb 23 2022 at 06:30 pm to 08:30 pm

Location

the link, 425 Town Plaza Avenue, Ponte Vedra Beach, United States

Organizer

Sapna Foundation Inc
Do you want to take advantage of the opportunity to interact and learn from experts about the Future in Blockchain?
About this Event
Now, you don't have to go far to have the chance. the link and Sapna Foundation are launching their new series Future in____ . Each Wednesday we will be exploring and learning about different industries from renowned innovators and experts in the field. This unique opportunity gives entrepreneurs, executives, and students the chance to discover the challenges different industries face and understand what has driven many of them to develop new technologies and business models.
Come to learn about what Blockchain, Web 3.0, NFTs are all about. Understand real-world use cases. How are these technologies and frameworks going to impact us directly.
Speaker Topics include: Ron Ginn: Internet of Value, what it means for the future. Vijay P: Distributed file storage network. Tery Spataro: Digital Artist using AI and NFTs. Anna Zubarev: Artist & Influencer using NFTs
---