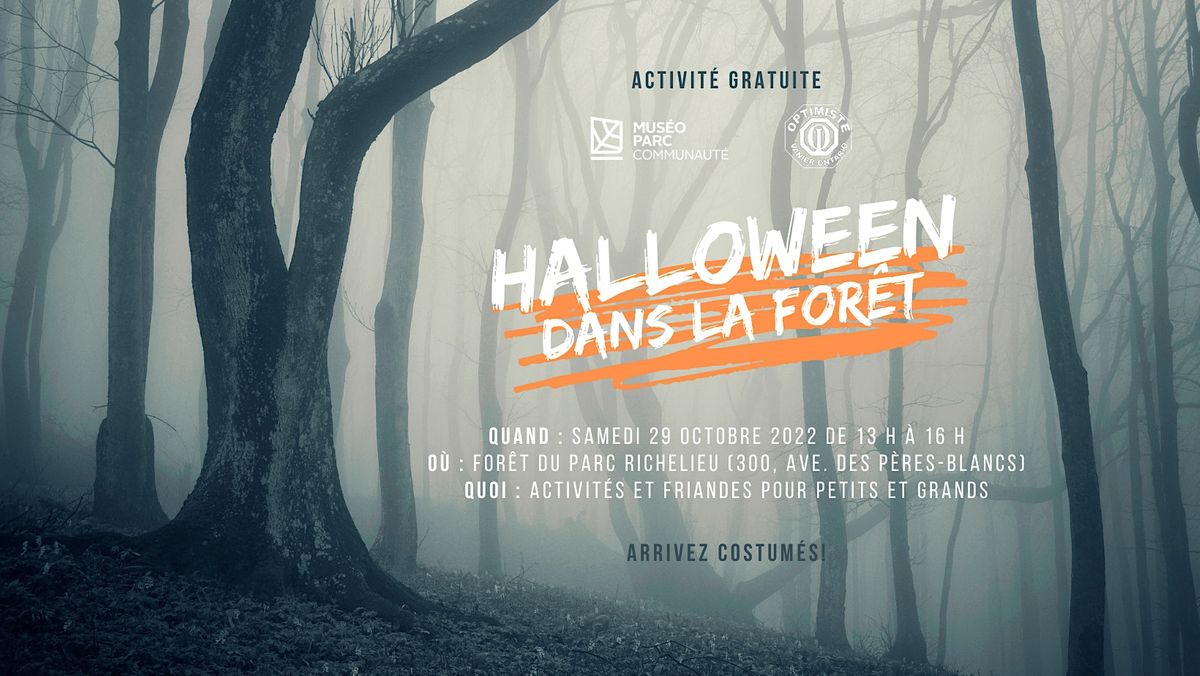 Date

Sat Oct 29 2022 at 01:00 pm to 04:00 pm

Location

Richelieu Vanier Park, 300 Pères-Blancs Avenue, Ottawa, Canada

Organizer

MuséoParc Alésia
Petits et grands, venez célébrer l'Halloween avec nous! Kids & adults alike are invites to come and celebrate Hallowe'en with us!
About this Event
Le Muséoparc, en collaboration avec le Club Optimiste de Vanier, invite petits et grands à venir se balader dans la forêt du parc Richelieu pour célébrer l'Halloween. Et n'oubliez pas de vous costumer!

Quand : le samedi 29 octobre, de 13 h à 16 h

Où : la forêt du parc Richelieu (300, ave. des Pères-Blancs)

Les petits monstres pourront participer à plusieurs épreuves afin d'amasser des friandes de toutes sortes!


L'activité est gratuite, mais nous recommandons de réserver votre place. Pour toutes questions : [email protected] ou 613-842-9871, poste 4.


***

The Museopark, in collaboration with the Vanier's Optimist Club, invites kids and grown-ups to take a stroll in the Richelieu Park forest to celebrate Hallowe'en. And don't forget to wear a costume for the occasion!

When: Saurday October 29, from 1 p.m. to 4 p.m.

Where: Richelieu Park forest (300 des Pères-Blancs Av.)


Lil' monsters can take part in several activities and collect candies along the way!

This activity is free, but we strongly recommand you register. Should you have any questions, please contact us at [email protected] or 613-842-9871, ext. 4.

---