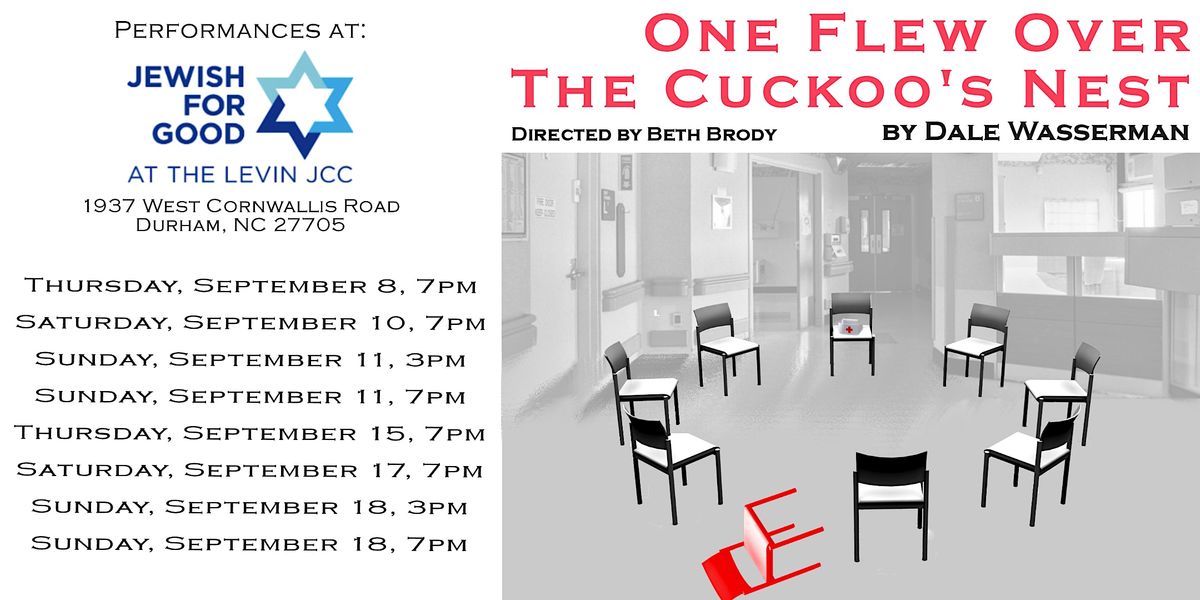 Date

Sun Sep 11 2022 at 03:00 pm to 06:00 pm

Location

Jewish Community Center, 1937 West Cornwallis Road, Durham, United States

Organizer

LGB Productions
One Flew Over The Cuckoo's Nest by Dale Wasserman, based on the best-selling novel by Ken Kesey.
About this EventBoisterous, coarse and ultimately shattering, One Flew Over the Cuckoo's Nest is the unforgettable story of a mental hospital and its inhabitants. When a brash new inmate arrives, the rigid program of the ward, headed by tyrannical Nurse Ratched, is thrown up for grabs. In a world where sanity means conformity and rule following is the only way to survive, One Flew Over The Cuckoo's Nest is a powerful exploration of both the beauty and danger of being an individual.
https://cdn-az.allevents.in/events3/banners/b0562350-18f6-11ed-adf0-83ab26fa9855-rimg-w720-h108-gmir.jpg
One Flew Over The Cuckoo's Nest is presented by arrangement with Concord Theatricals on behalf of Samuel French, Inc. https://www.concordtheatricals.com
---