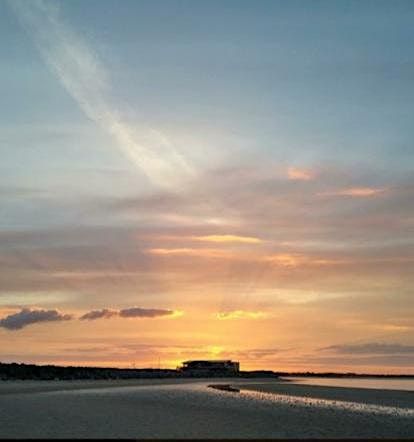 Date

Fri Oct 21 2022 at 09:30 am to 06:00 pm

Location

Sutton Golf Club, Burrow Road, Dublin 13, Ireland

Organizer

Kare Clinic
It's a new dawn ladies! October is world menopause month, period. Come and hear all you need to know about your menopause journey in one go.
About this Event
Gather in and be enlightened by the exciting panel of well-known professionals working in the field of Hormonal Health, as they share their evidence base research and expertise.
Be arm in arm with your peers and engage in the Q&A and interactive activities and wholesome tasty lunch and refreshments that are on offer. Designed for all things menopause during this fantastic event. Our expert panel needs no introduction, from Consultants of Gynaecology, Nutrition, mindfullness & Innovation.
On the day you will be spoiled by our Menopause Chef and special guest speaker, Rachel Graham as she launches her new book "Menomorphosis." Rachel will guide you through the easy shifts of how to navigate your food, tailored for you.
We all need clarification on what really takes place during the hormonal phases of life, our expert Gynaecologist, Dr. Elena Arendar, over 15 years' experience will take your queries and support you on how you/we can manage and thrive through it all.
Not sweating the small stuff brings a whole new meaning in Menopause, so sit back and have a few laughs with our suprise entertainment, a towel will be provided.
We are thrilled to introduce the sneak peak of the future of science and what prevention and detection will look like in the near future with innovative designer, co-founder Heidi Davis and her company IdentifyHER, to help with early detection of onset menopausal signs.
Our panel is diverse and internationally trained to give you the most valuable takeaways to start your path on a first healthy step. Prevention and innovation are most important and our Nutritional Experts "The Wellness Collective" will guide into addressing the symptoms and those days of perfect storms brought on when you are experienceing bouts of :
* BRAIN FOG -
* BONE PAIN
* ITCHY SKIN
* NIGHT SWEATS
* HOT FLUSHES
* WEIGHT GAIN
* DEPRESSION
* FATIGUE
* LACK OF CONCENTRATION
* INSOMNIA
* HORMONE REPLACEMENT THERAPY
* AND SO MUCH MORE
*YOU WILL WILL WALK AWAY EMPOWERED, HEARD AND CARED FOR.
A few more surprises that we just must save for the day.
A Certificate with CPD hours will be at end the event.
Limited seating and first 25 will get a discount on the cookbook.
Please email [email protected] for more information.
---