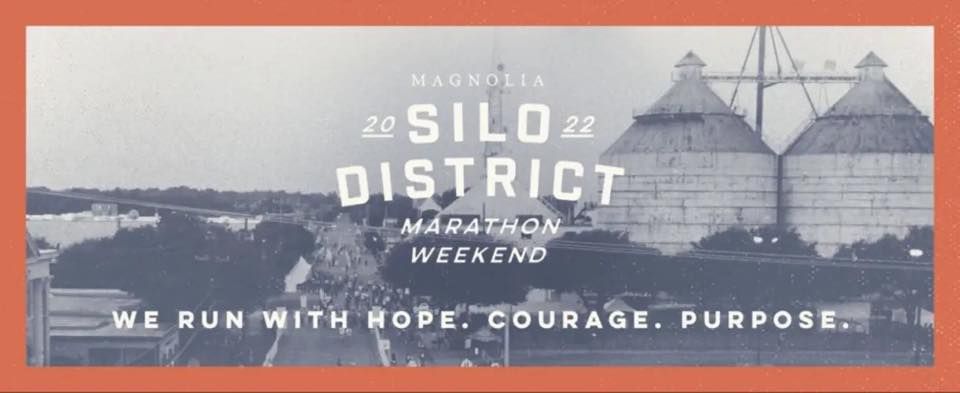 Date

Sat Apr 22 2023 at 08:00 am to 10:00 pm

Location

Waco, Texas, United States

Organizer

Chris Ottinger
The Silo District Marathon was born out of a friendship between Chip and Gabe Grunewald, a professional runner and rare cancer fighter. Even as Gabe battled multiple rounds of cancer, treatment, and surgeries over the course of a decade, she ran on hope, lived life to the fullest, and advocated for others fighting cancer. Our friend Gabe passed away in 2019, but her legacy reminds us that there is never a situation so dark that light cannot shine through, never a scenario so bleak that hope has no place.
---